Manual Amber / GDR2 Update on my Lumia 920
August 22, 2013
My Lumia 920 is a developer device, which I got from Microsoft Austria through an App Development Contest. For some reason I assumed, having a developer device would mean getting updates (like the current Amber / GDR2) update first but as it turned out that was really just an assumption. So after checking Nokia's update status page and the "phone update" settings page nearly hourly the last few days, I decided to take action myself and perform the update manually.
Caution: Manual updating your phone means re-flashing the device an losing all that is not synced by the operating system or applications.
Requirements
To perform the update on your phone just do a web search for "Nokia Software For Retail". In my case that got me the file Nokia_Software_Updater_For_Retail_3.0.8.exe.

After installing this software you will find a new icon on your Windows start screen / menu.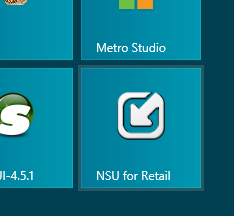 Updating the Device
After launching the "NSU for Retail" application it will immediately inform you about an available update for your device.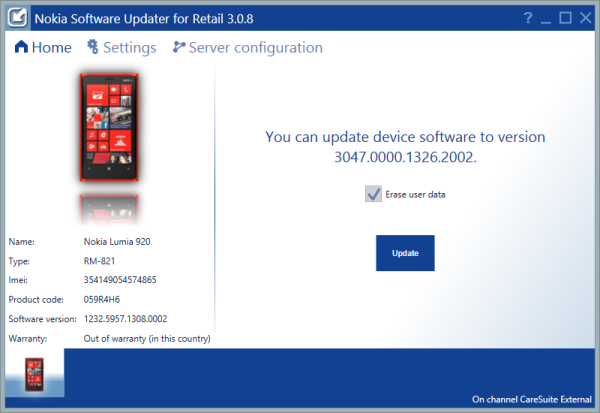 Hit update on will we again warned about the consequences of a manual update. Make sure all your data that might be lost is backed up. Last chance!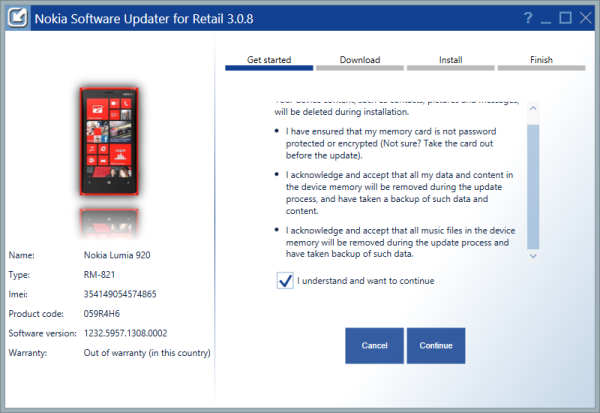 Then the firmware, which is about 1 GB of data, gets downloaded.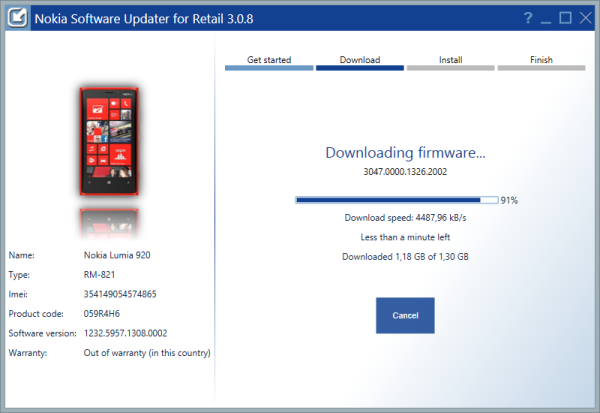 After that, the actual flashing of your device starts.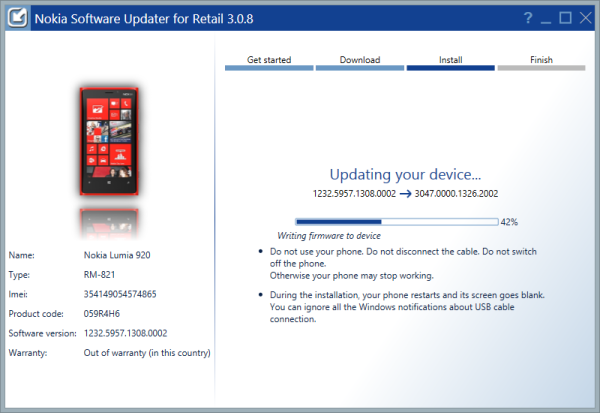 One last reboot.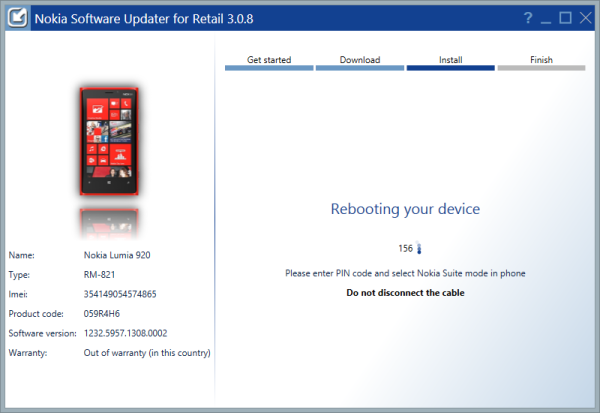 Your device is successfully updated with Amber / GDR2.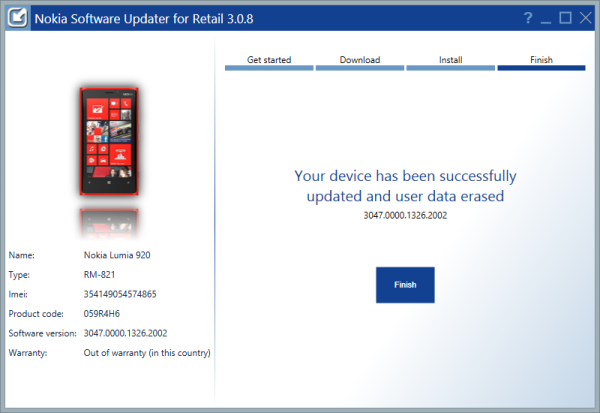 The Result
The update worked like a breeze and the update process itself finished in about 30 minutes. It still takes a couple of time until all your apps and settings are downloaded again but that usually happens in the background and requires no attention.
I'm really satisfied with this update so far. Especially the glance screen and double tapping to wake up the phone are nifty little features that I appreciate a lot.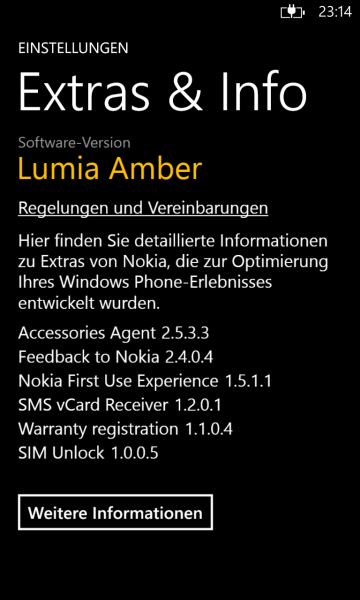 That means, waiting for GDR3 now ;)