.NET - My 20 year love affair!
February 14, 2022

Check out this awesome repository for digital .NET-related swag like the banner above.
Wow! So .NET turned 20 today!
Five years ago, I wrote this blog post about .NET being my 15-year love affair and I finished the post with this sentence:
Now, I am looking forward to celebrating the 20th anniversary of this love affair.
And well, here we are. Time goes by fast and a lot of things have changed since then.
our second kid was born,
and we moved houses twice(!) since then.
Technically, I have been using Windows, MacOS, Linux in multiple flavors (I am writing this blog post on Ubuntu) but .NET has always been a constant in there.
My Favorite .NET Moments
Here are a few special moments that come into my mind when I think of my personal "history" with .NET.
The first bits - Visual Studio .NET Beta 1 (see the image below).
I was a PDC 2005, when Anders Hejlsberg personally introduced LINQ and blew our minds 🤯.
Then there was WPF (Avalon!) which introduced data-binding and MVVM and fundamentally changed our approach of building UIs.
Then there was Windows Phone with its .NET (Silverlight!) programming model, I was so passionate about for years.
In 2013, I got .NET (Mono) running on a Raspberry Pi and published an article on windows.developer (then: .NET Magazin) about it.

Today, the Raspberry Pi is just another platform where .NET (Core)just runs!

At Microsoft Build 2014 I head the please watching the open-sourcing of Roslyn by - again - Anders Hejlsberg.
At Microsoft Build 2018 a friend and I crashed an after conference beer of Beth Messi, Karel Zikumd, Jon Galloway and others in a hotel lobby 😆.
Solving this year's Advent of Code puzzles making use of all the new .NET 5 and 6 features (top level statements, records, nullable reference types, ...) was a joy!
Of course, I also have my .NET memorabilia from the previous blog post still lying around. Here's a picture of proof. 😊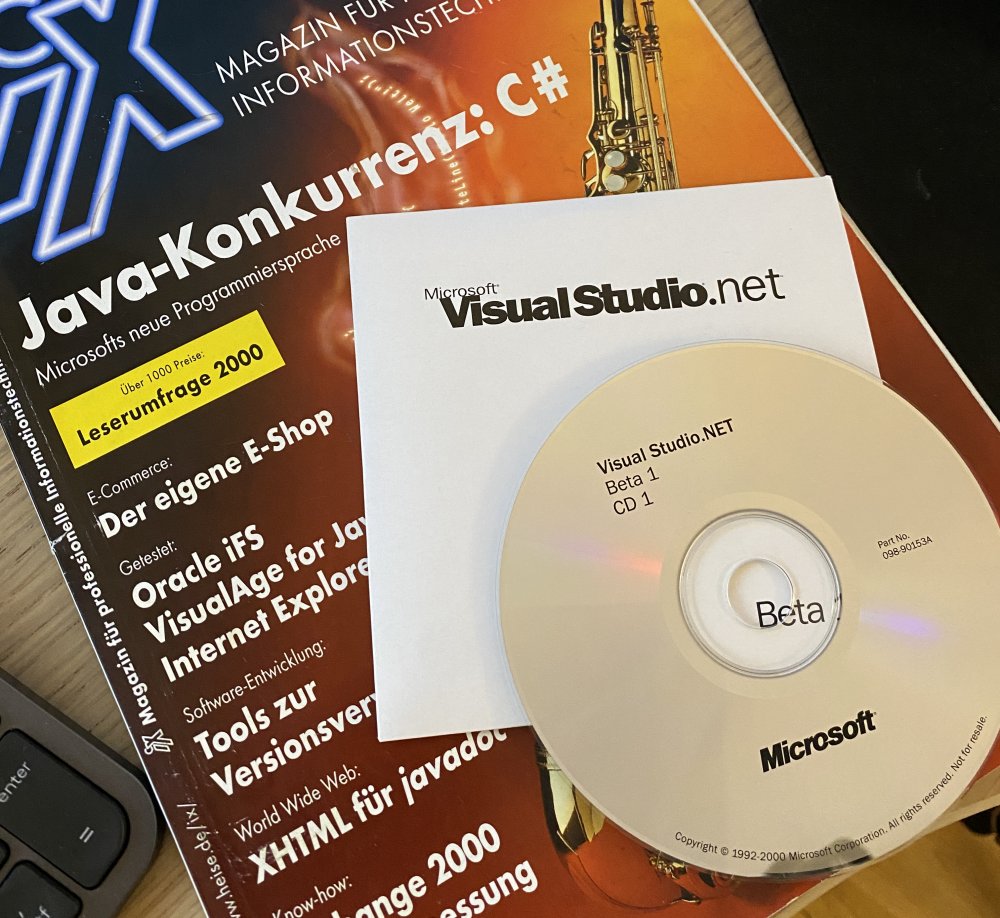 Now, I am looking forward to celebrating the 25th anniversary of this love affair.